---
BEST OF Ultimate Charts BBR HIT 40
Monday - Sunday : 12:00-14:00 Best Of Ultimate Charts avec Mike
Programmé(e) le
| | | | |
| --- | --- | --- | --- |
| | | | |
| Lundi / Monday | 12:00 pm | | 2:00 pm |
| Mardi / Tuesday | 12:00 pm | | 2:00 pm |
| Mercredi / Wednesday | 12:00 pm | | 2:00 pm |
| Jeudi / Thursday | 12:00 pm | | 2:00 pm |
| Vendredi / Friday | 12:00 pm | | 2:00 pm |
| Samedi / Saturday | 12:00 pm | | 2:00 pm |
| Dimanche / Sunday | 12:00 pm | | 2:00 pm |
Best Of Ultimate Charts BBR HIT 40
Étiquetté comme :
BBR HIT 40 est la Radio Top 40 Européen US & Uk par excellence et forcément, on t'offre tous les jours le meilleur du meilleur de Ton Classement Ultimate Charts Préféré entre 12h00 et 14h00.
Classement complet à retrouver sur BBR HIT 40 Tous les Week-End entre 17h00 et 20h00 ainsi que sur les réseaux sociaux. Stay Tuned And Get Connected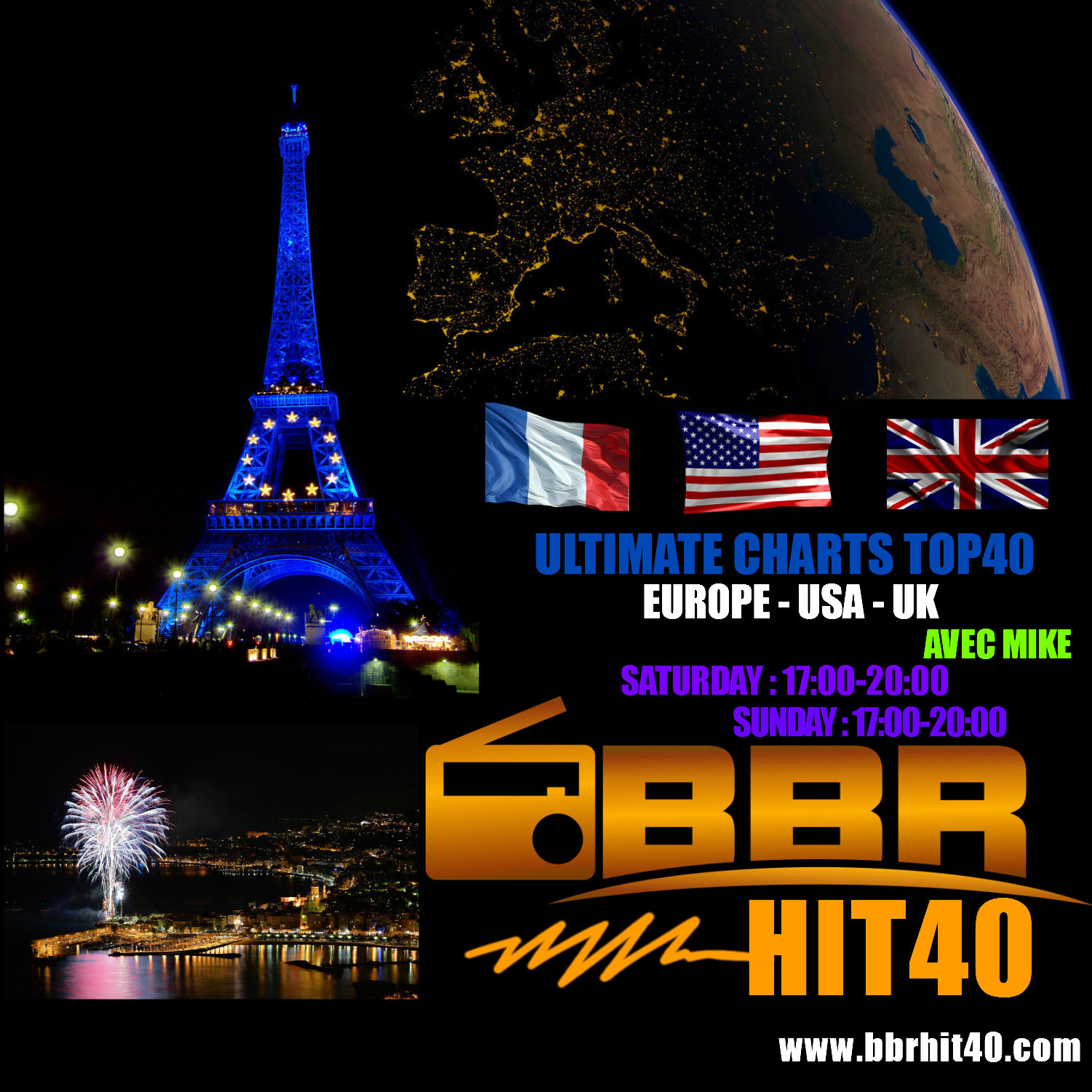 Retrouve Tous Les Jours à l'heure du déjeuner entre 12h00 et 14h00 le Best Of de l'Ultimate Charts (Classement des 40 Meilleurs Hits Les Plus Plébiscités en Europe Aux Etats-Unis et Au Royaume-Uni) Diffusé tous les Week-End sur BBR HIT 40 et présenté par Mike.
---
Lire la suite
---